111, three times 1: few had noticed it and perhaps those who had read it as  a sign had guarded it jealously within themselves, but the triumph of Carolina Tavassoli Asli at the 2019 Italian Championship in Arborea was written in the race number. Not only triumph for the Fuxiateam, but even another "doblete" – after the one with inverted positions compared to San Rossore 2016 – considering that behind Carolina and Valda du Vallois, Costanza Laliscia finished riding Rok.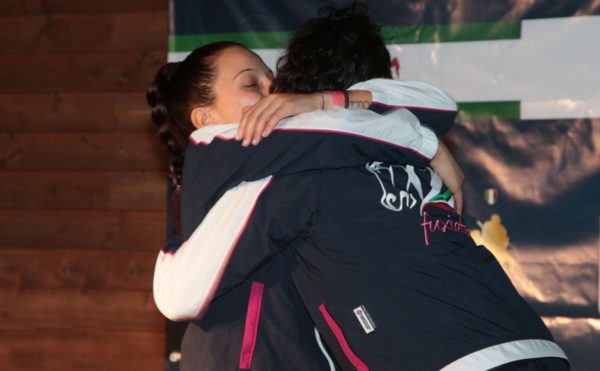 Speaking of memorable Saturdays, for what the two girls and their horses have been able to do, is an understatement. It was at the same time a victory in the presence of a lot of high-level opponents (third place for Isabella Bonetto-Ottello, fourth for Luca Zappettini-Agraria, fifth for Diana Origgi-Arturo della Bosana), a tactical masterpiece and, like always, the result of an excellent team work for all the team of the president Simona Zucchetta.

Carolina Tavassoli Asli and Valda du Vallois, grey Arab of 2009 in his first race on the distance of 160 kilometers, won the average of 18.196 km / h with the last lap covered at 24.452 at the end of an unforgettable race. Restarted after the fifth vet gate at 3'10 "from the leading trio composed by Costanza Laliscia, Isabella Bonetto and Luca Zappettini, after only two kilometers they recovered the gap; and when everyone was expecting a conservative race to manage the effort produced in the recovery, together with Costanza and Rok, they started off guard, extending immediately. No one managed to respond to the shot. From that moment on, the two Fuxiateam champions became impregnable. And when Rok, a few kilometers from the arrival of Arborea, lost a shoe forcing Costanza to a pit stop managed perfectly by the assistance team, the apotheosis of Carolina and Valda du Vallois began in solitary.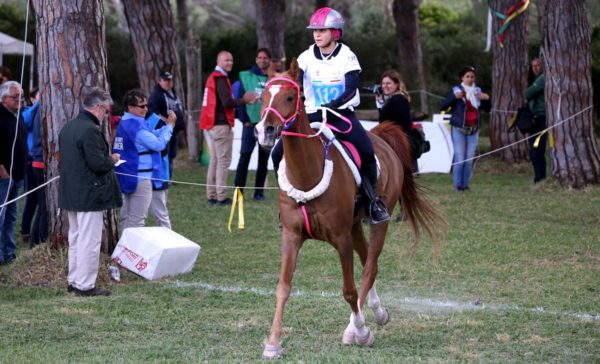 Happiness, tears and pride in industrial quantities for the two young protagonists of the company. "It's a very special day – confesses the new Italian champion Carolina Tavassoli – that I've been waiting for a long time. This victory is giving me emotions that are impossible to describe, so hard and challenging was a race that proved to be very demanding both mile after mile for the value of the adversaries with whom I and Costanza had to duel, both for the difficulties of a sometimes rough course, with different funds and made of long straights and curves at 90 degrees that broke the rhythm, forcing the horses to a further effort. My gratitude is once again for all the Fuxiateam, a fantastic team, but especially for Valda du Vallois: I felt it with me at all times and especially from the fifth lap onwards, when it let me know that I was ready for any business ".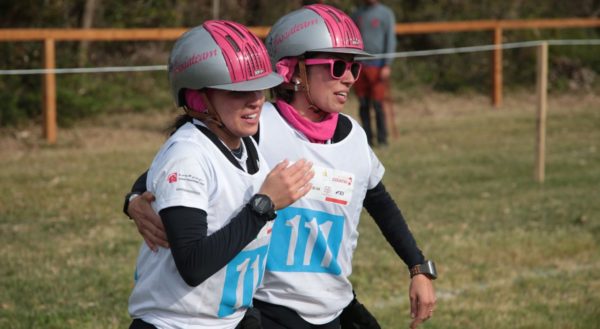 Equally happy is Costanza Laliscia and not only for the second place that confirms her as the most successful rider in the history of Italian endurance: "I couldn't wait for Carolina to win, maybe I even wanted it more than her, because of the great person she is and for what she has represented for me in these years. As for me, I can only emphasize for the umpteenth time the trial of Rok, a special horse, always able to surprise me ".
photo credit: Oreste Testa