ITALY ENDURANCE STABLES & ACADEMY PROTAGONIST IN TOSCANA ENDURANCE LIFESTYLE 2019
Not only results, presence at the most important races in the world and development of a great sports project. Italia Endurance Stables & Academy has again proved, during the fifth edition of Toscana Endurance Lifestyle, to have skills and know-how of great depth. To show it there are the certificates of esteem and thanks that continue to come from the International Equestrian Federation, the Italian Equestrian Sports Federation and the Italian National Olympic Committee, which are in addition to the positive comments of many national Federations whose teams took part in the three San Rossore competition days.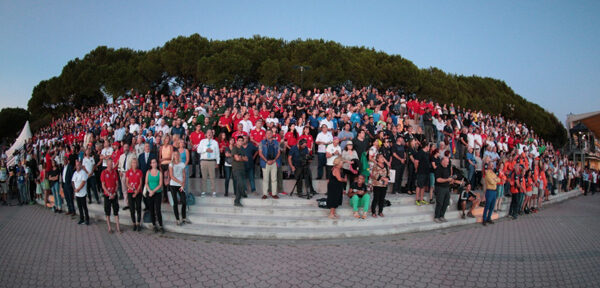 The work and commitment of technicians and associates of Italia Endurance Stables & Academy has been recognized as a determinant Italy Endurance Stables & Academy by the staff of the Dubai Equestrian Club and by the teams of the 44 nations that were in San Rossore.
Italia Endurance Stables & Academy supports to the organizing committee in strategic areas such as the management of the secretariat, the supervision of the track and the management of the stables. Determining sectors in an event that saw 329 pairs at the start of the three most important races on the 2019 calendar: FEI Meydan World Championship junior & young riders, FEI Meydan World Championship young horses and the prestigious HH Sheikh Mohammed Bin Rashid Al Maktoum Italy Endurance Festival.