By double win in double win, the Fuxiateam and Italia Endurance Stables & Academy's weekends give satisfaction to the team led by president Simona Zucchetta. This was also the case yesterday, in Grosseto, on the occasion of the third edition of the Casalone Trophy, where Costanza Laliscia and Carolina Tavassoli Asli fed their passion to collect victories in the best way possible.
Carolina, who on Ice Cool, dominated the CEI2 * Ladies from the beginning to the end, gaining success at an average speed of 18.385 km / h; to finish the job Costanza, which dictated the law together with Pallas in the CEIYJ2 * at an average speed of 17.511 km / h. Victories and satisfactions even more meaningful beautiful they go with by other "details" that increase their value: the two laurels won by Ice Cool and Pallas that, in order not to be outdone compared to their Amazons, both hit the best condition prize, and then the confirmation – offered by Pallas – of being the most winning horse in Italy for what concerns the 120 kilometers races, in front of its "colleague" Ice Cool.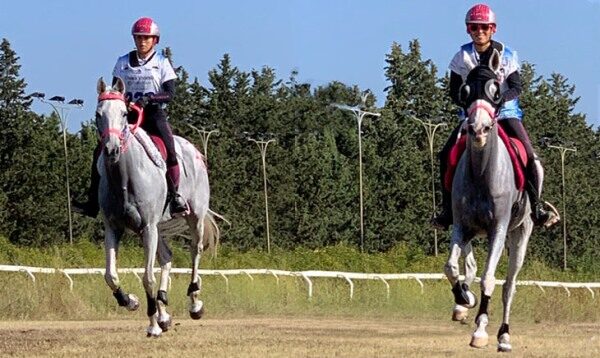 WORDS TO THE WINNERS
Carolina Tavassoli Asli: "It was a great satisfaction to face this race with Ice Cool in such great shape. It was focused from the first to the last kilometers, giving the impression that it has a special pride to be the leader of the race from the beginning till the end.
Costanza Laliscia: "Both me and my team lived a beautiful day thanks to a horse that never stop to amaze. Face the race always in command and mostly in solitary has not made me lose concentration and has described with punctuality to all my solicitations. He is a champion, there is little else to add ".